Sanne was one of the lucky participants in the Life and Mobility standing wheelchair project. She stood again for the first time in 12 years during the Zwarte Cross festival.  
«The Zwarte Cross was one of the most beautiful festivals I've experienced in the past twelve years,» Sanne said. «I could stand ten meters away from the main stage. It was so much fun and a great experience.» 
Her friends were so moved to see her standing that they decided to set up a crowdfunding campaign so that she could buy her standing wheelchair. «We are going to do everything we can so that she can continue to do this,» says her friend Monique. «This should not be a one-off event for Sanne.»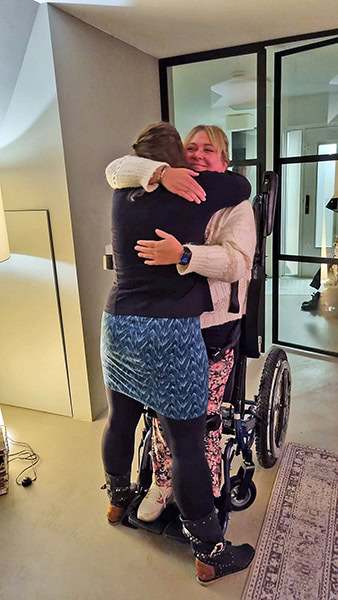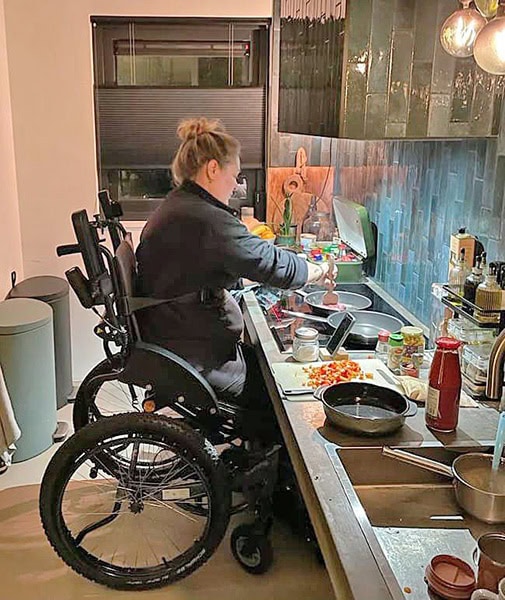 They received the money within three days; from now on, Sanne can stand whenever she wants!
Sanne: «It's special that I can now look into the pan while cooking. I haven't been able to do that for 12 years with my other wheelchair.»
Source and special thank to:  
Life & Mobility & Zwarte Cross project
Read how it all started at: Sanne kan na 12 jaar eindelijk weer staan: 'Dit voelt heel emotioneel'
Featured Product: